Ann-Kathrin Scholtyssek (AG)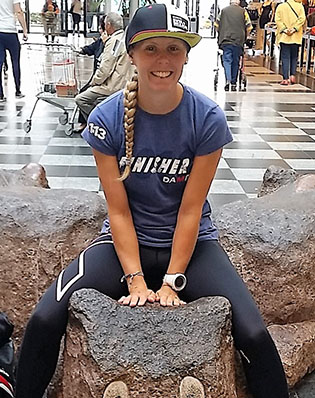 Country: Germany
City: Flensburg
Race Distance: Middle Distance Triathlon.
Year: 2019.
2019 Goals: Gendarmsti Ultra ( 58k trail run)
Why I Dare2Tri:

I dare to tri because I love the feeling of freedom when out training. I enjoy running the most; it is so pure and honest, if you have a bad day you'll feel it, if you have a good day you'll fly. I also love the community around triathlon, people who don't know each other have a connection by just having the same passion, you don't need to describe it, people just feel it. I always try to smile at everyone out there and it seems to me by doing so I can share the passion and people smile back. They see the fire and they get inspired or just happy, I like both :-).