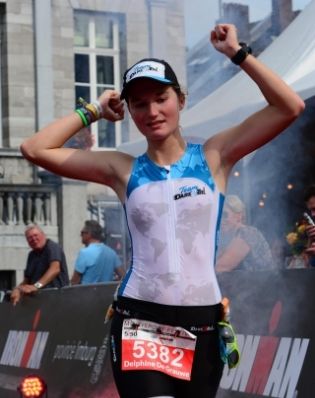 Country: Belguim
City: Ghent
Race Distance: Olympic distance.
Year: 2019.
2019 Goals: These are: do more triathlon races to have more experience (It's my 2nd triathlon year), swim more and swim a 3K, sub 4h @ Berlin marathon. At the Ironman Maastricht Olympic distance I'm going for a good time. Above this all: have fun with my sport and enjoy the races.
Why I Dare2Tri:

I love to challenge myself. After 2 marathons I tried a triahtlon race and I was immediately in love with the sport. I may not be the fastest but I'm having fun at my races, sometimes with friends and that's what I love.