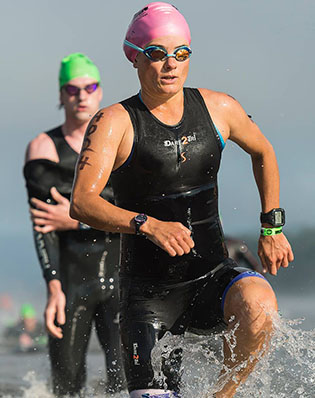 Country: Canada
City: Brampton
Race Distance: Half-Ironman.
Year: 2019.
2019 Goals: Working on getting back from extended injury break. Looking to really improve my cycling and have some top 5 finishes at the elite level in Ontario road cycling races. Working on my open water skills and doing some open water swim races. Getting back on the start lines of triathlons is the main goal.
Kristen Marchant

I Dare2Tri because the daily challenge to become the best you can be is extremely motivating to me. I love that there is always something you can do better. I also love to pass on my own knowledge and enthusiasm for the sport to the athletes I coach. Leading by example is the best way to inspire others and I make it my personal goal to do that to the best of my abilities every single day.