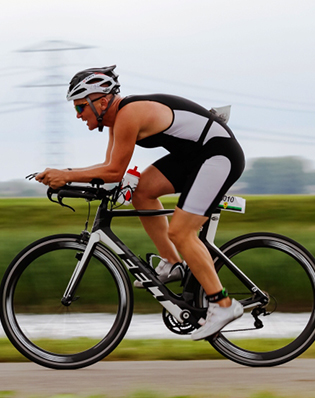 Country: The Netherlands
City: Gorichem
Race Distance: Short Distance (1/4 and 1/8th Distance).
Year: 2018.
2018 Goals: Half Distance Challenge Almere - Run-bike-run: Dordrecht, Deurningen, Borne and Spijkenisse
Why I Dare2Tri?

I run and bike 3 times a week as well as swim 2-3 times swim and practice 2 times/week for my handicap. Dare2Tri helped me with a custom made suit. That year, I won a silver medal at the NK Para-triathlon.