Rita Machado "IRONME" (AG)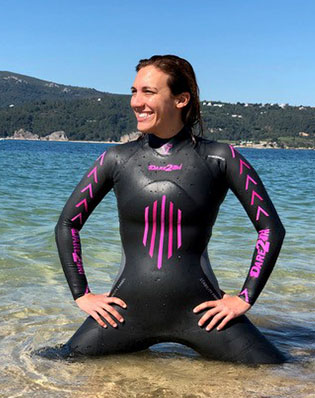 Country: Portugal
City: Lisbon
Race Distance: Long Distance.
Year: 2019.
2019 Goals: Do my first full IRONMAN, in Frankfurt, 30th June. Enjoy every day of this months until there.
Why I Dare2Tri:

Because I love to share my experience in the world of triathlon and promote, motivate and invite those around me to a healthy lifestyle and triathlon.
I'm in love with the process of daily surpass me! I started practicing triathlon 2 years ago and has already done 5 Half Ironman's, a marathon and several other races. 
This year will make its first IRONMAN in Frankfurt. The triathlon challenge myself, tests my inner strength and finally completes me. I have a slogan of life, "Give and you will receive in double" and #unidossomosmaisfortes, that means in "we are even more powerful together".