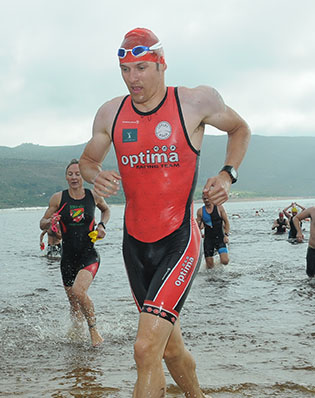 Country: South Africa
City: Cape Town
Race Distance: Ironman / Ironman 70.3.
Year: 2019.
2019 Goals: Ironman South Africa - as close as I can get to sub 10hrs
Why I Dare2Tri:

Triathlon is not just a sport, its a way of life. Setting big goals within the sport and training for them as hard as I can has made me a better athlete and a better person. I love the challenge of fitting in training with everyday life, of getting up early in the morning to smash myself in the pool or on the turbo, and then turning up to the biggest races to compete against the best athletes. Through competing in races all over the world, and sharing my experiences, I hope to get as many people involved in the sport as possible, and to inspire people to lead a healthy, active lifestyle.