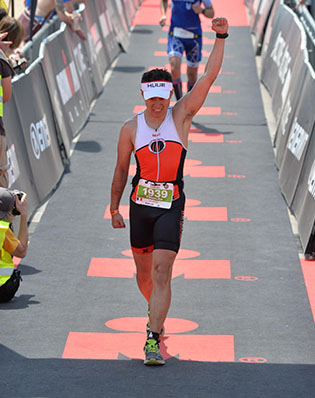 Country: France
City: Paris
Race Distance: Olympic Distance, Ironman 70.3, Ironman.
Year: 2019.
2019 Goals: Ironman 70.3 Pay d'Aix Ironman Nice
Why I Dare2Tri:

Since my childhood, practicing sport is part of my life. To my point of view, it's an other form of expressing myself, without any words. Sport can unleashed me from pain, sorrow, but can also enhance happy moments of my life. Beside, it leads me to set up goals and push me to take whatever it needs to achieve them. Hard trainings, commitments, sacrifices : once you reach your goals, the pride you feel at that moment is priceless and indescribable for anyone who hasn't share the same path.
Triathlon is a sport that fit very well with my mindset : first step is training for the race. Then, race after race, trying to grow up a little and do better each time.
However, practicing triathlon without teammate can be a lonely path, as you can't share all these experiences.
So being part of a team like Dare2Tri, it's like having these people, on the same boat, who do understand what I feel, what I like.