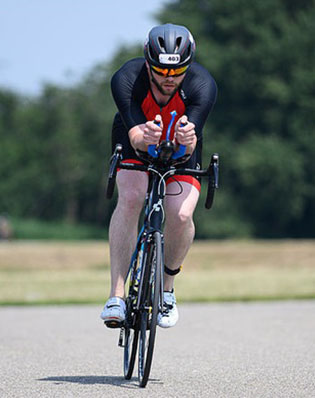 Country: Netherlands
City: Vlaardingen
Race Distance: Short Course / Middle Distance.
Year: 2019.
2019 Goals: Finishing Challenge Almere Middle Distance sub 6 hours
Why I Dare2Tri:

Being a former Field Hockey player I am used to the thrill of performing in a team environment.
Having stopped playing, I was looking to challenge myself in different ways and to set new goals. I am not a natural endurance athlete, so my goal has become to proof that you don't need a big endurance background to be succesfull in your own way at triathlon.
Dare2Tri helps me to face the challenges for the upcoming season and I hope to help inspire people to challenge their own boundaries.