TEAM DARE2TRI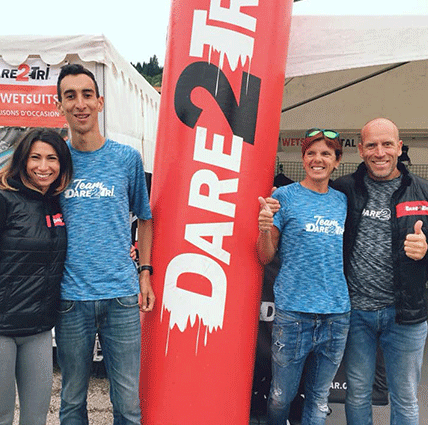 Athletes from around the world are inspired to do triathlon. Be a part of a global team that embodies the spirit of sport and the meaning of Dare2Tri! Team Dare2Tri is committed to the positive growth of triathlon and the promotion of healthy, active lifestyles. We endeavour to provide opportunities where athletes are free to explore their abilities, share their experiences, learn with and from each other, and celebrate milestones and accomplishments along the way.
This international team draws together a community of triathletes from newcomers to the sport, weekend warriors to seasoned veterans and professional athletes. Team Dare2Tri is committed to help break down barriers and fosters the inclusion and well-being of persons with disabilities in sport. Our community prides itself in its diversity and its recognition of fair play. The core and spirit of the team are the collective stories of successes and setbacks that we experience.
From the latest and fastest of the MACH collection, the MACHV.5 wetsuit, exclusive team apparel and other Dare2Tri swag to a members-only forum, you'll have all the resources at your reach to give it your best. In addition, we offer team events at races, discounts on Dare2Tri product, an opportunity to connect with new people, giveaways, and much more.
Join us if you Dare2:
" Inspire, motivate and empower others to Dare2Tri in triathlon
" Promote the positive growth of triathlon and active living.
" Advocate for equality in triathlon and sport
" Share your stories, blogs and reviews
" Connect with athletes from around the globe
#idare2tri #teamdare2tri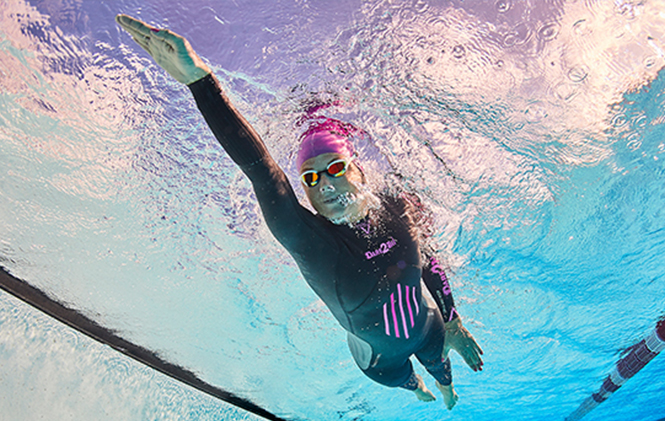 June 15, 2018| By | Nutrition
100 meter PB Challenge
Now that the majority have received your wetsuits, we invite you to do our 100 meter PB Challenge.
We asked swim coach, Frank Huisman, founder of Tri Experience to help us with a protocol which can help you towards your PB in your new MACHV.5
Follow the protocol below and share your results with us and the world via your social media. Snap some pics, make a video or make a blog about your testing. Be sure to use the hashtags: #PBChallenge #PBGuaranteed #MACHV5 #Dare2Tri #TeamDareTri
Read More