Swim Workout of the Month (#SWOM), by Vincent Fazari, FR PRO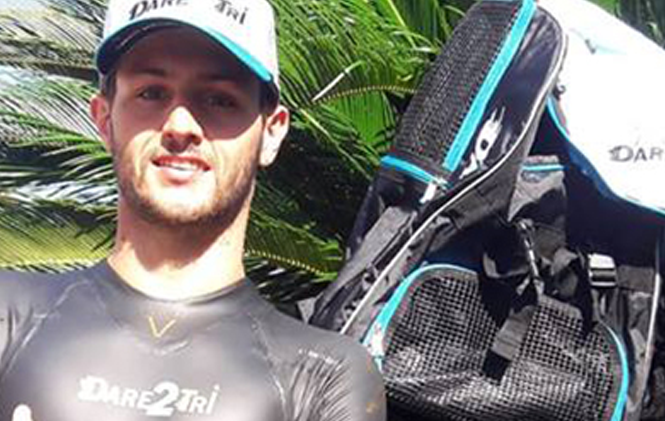 June 5, 2018 | By | SWOM
Swim Workout of the Month (#SWOM), by Vincent Fazari, FR PRO
Level 1
200 cr/dos   200 (25jbs/25 cr)
6×100 pull recuperation 10-15s
4×50 (1 exercise 1 perfect technique)
100 4N       4×50 (25 progressive 25 easy / 25 speed 25 easy)
5×100 recovery 10s*
3×200 pull paddles (elastic if you want) recovery 10s*
3×100 jambes
4×50 high propulsions
100 easy free                                                         TOTAL 3200M                       *FAST and HARD
Level 2
300 cr/dos   200 (25jbs/25 cr)
100 4 N
6×100 pull recovery 10-15s
4×50 (1 exercise 1 perfect technique)
4×50 (25 progressive 25 easy / 25 speed 25 easy)                   1500m
8×100 @(110 or1mn50) recovery 10s*
3×200 pull paddles @225or 3.45mn (elastic if you want) recovery 10s*
4×100 jambes
6×50 high propulsions (@75s or 1.15mn)  
100 easy free                                                         TOTAL 3800M                     *FAST and HARD
Level 3
400 cr/dos   200 (25jbs/25 cr)
100 4 N
6×100 pull recuperation 10-15s
4×50 (1 exercise 1 perfect technique)
4×50 (25 progressif 25 easy / 25 speed 25 easy)
12×100 @(1.30-1.35mn) recovery 10s *
4×200 pull paddles @3.00-3.15mn (elastic if you want) recovery 10s *
4×100 jambes
8×50 high propulsions (@75s or 1.15mn)  
100 easy free                                                         TOTAL 4600M               *FAST and HARD
On this training, you work your skills to swim fastly and developping your strengh because you have a short recovery during the 12 or 8 or 5x100m (approximatively 10s)
After this, you use the paddles to work your strengh even if your arms are collapse !
For me this working is really good for the Triathlon because after the buoy you must be in capacity to raise your speed ! GOOD LUCK 😀
For me, I swim the 12×100 approximatively 1.11-1.12s @1.25 and 1.20 the second part (swimming pool 50m) and 2.27-2.30 the 4×200 pull paddles @3mn.