Swim Workout of the Month (#SWOM) brought to you by Team Dare2Tri athlete, Gustavo Camara, BRAZIL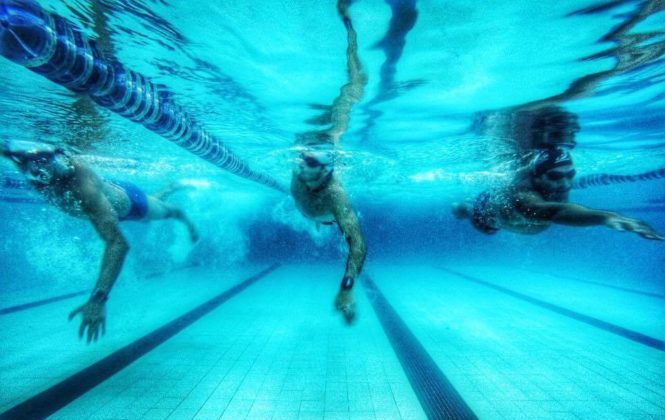 May 4, 2018 | By Brooke | SWOM
Swim Workout of the Month (#SWOM) brought to you by Team Dare2Tri athlete, Gustavo Camara, BRAZIL
For the May SWOM, we introduce Gustavo Camara our far away teammate on the opposite hemisphere. Gustavo is an avid triathlete and swimmer in his spare time outside of being an Oral and Maxillofacial surgeon. Of all the disciplines in triathlon, swimming is his passion. This year he hopes to qualify for the FINA 5 and 10km Marathon Swim Championships. Gustavo shares his favourite workout which can be modified for any swim level.
Gustavo's May #SWOM
Warm Up:
500m R3 (every 3 strokes , 1 breath)
300m technique
Main Set:
2x 200m medley with 45" rest
5x400m A2 (moderate pace) with 30" rest
600m with paddles, progressive every 100m
Cool Down:
200m kicking.
300m alternating breaststroke and backstroke every 50m
Total: 4.100m
Note:
The distance can vary according to desired workout/ability/or race distance. When training for swim marathons (over 15km) the main set can be repeated 2 to 3 times .
Similarly, the workout can be cut down in half for those looking for less volume in a workout.
It is a very good workout to do! Time passes quickly and there is a nice variation of swim styles. Since it is not a high-intensity workout (those when you feel your heartbeat in your mouth ) it can be adapted to any level of swimmer, just by adjusting distances or number of repeats.