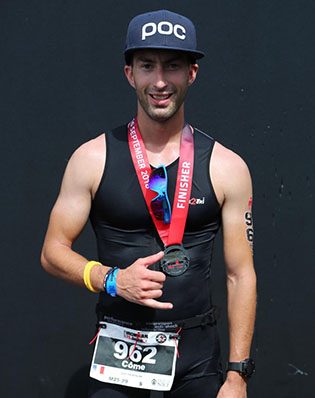 Country: France
City: Grenoble
Race Distance: Long Distance.
Year: 2019.
2019 Goals: IronMan70.3 Barcelona, IronMan Nice, Triathlon Alpe Huez, Triathlon Mont-Blanc...
Why I Dare2Tri:

I am a professional firefighter and I started triathlon three years ago, basically I am a runner (cross-country). I have made two IronMan: the AlpsMan and Nice! My goal for 2019 it's the IronMan of Nice and if is possible the qualifications for Hawaii. I am very happy to be able to share the experience with all of you!