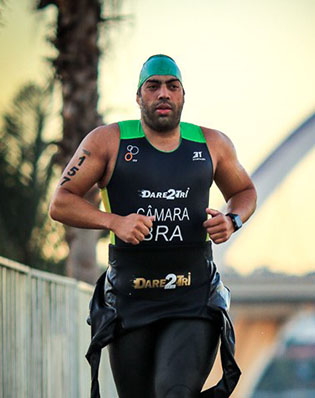 Country: Brazil
City: Petrópolis
Race Distance: Standard Triathlon (1.5/40/10km) + Aquathlon ITU Distance (1/5km) + Aquabike ITU Distance + Aquatic Marathon (5km, 7km, 10km).
Year: 2019.
2019 Goals: Finisher ITU Multisports World Championship Pontevedra Aquabike and Aquathlon AG + Finisher ITU Triathlon Standard World Championship Lausanne + PB at Standard Triatlhon ( Brazilian Championship of Triathlon) and Brazilian Championship of Aquathlon + Qualifying for ITU Multisports World Championship 2020 (Aquathlon and Aquabike) + Qualifying for ITU Triathlon Standard World Championship 2020
Why I Dare2Tri?

I Dare2tri because I love this sport that I practice since 2001. Through triathlon, I have met new people, places and overcome my limits- that I did not believe could happen!
The most important thing is that Triathlon challenges us every day. This makes us happier and wanting even bigger challenges; breaking our PB every day.