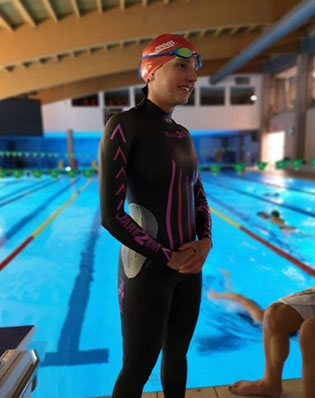 Country: Switzerland
City: Canobbio
Race Distance: Sprint and olympic distances.
Year: 2019.
2019 Goals: Get better on the Olympic distance, take part at the swiss triathlon circuit and partecipate at an international junior race.
Rachele Botti

I do triathlon since I was very young and it always fascinated me. I like this sport because of the special emotions that I feel not only during the races but also during the training alone and with my team KeFORMA Performance Team.
I have a lot to improve on all the three disciplines, and I'm really happy that for the swim I'll have the opportunity to use Dare2tri products.