Team Fleur- Wytse & Fleur Wierda (PARA)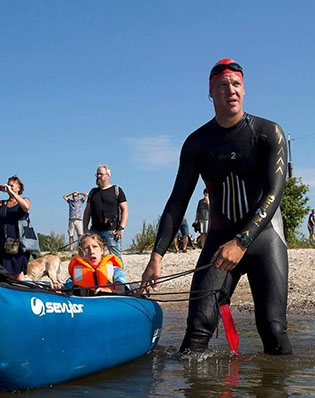 Country: Netherlands
City: Emmeloord
Race Distance: Sprint & Olympic.
Year: 2019.
2019 Goals: Verwer en Jansen Triathlon, 1/4 @Oud Gastel, TCS marathon Amsterdam
Team Fleur- Wytse & Fleur Wierda

We believe in a world of inclusion. A world where all people can participate. We participate with our disabled daughter in triathlons and running events across Holland. We are her arms and legs, so she can participate in sport events, so she can be one of the sporters. She loves sports, but is unable to race by herself. With our help she has completed multiple triathlons and dozens of runs, since our start in 2015. As Team Fleur we Dare2Tri. Do you Dare2Include?