Training Camp Nutrition Basics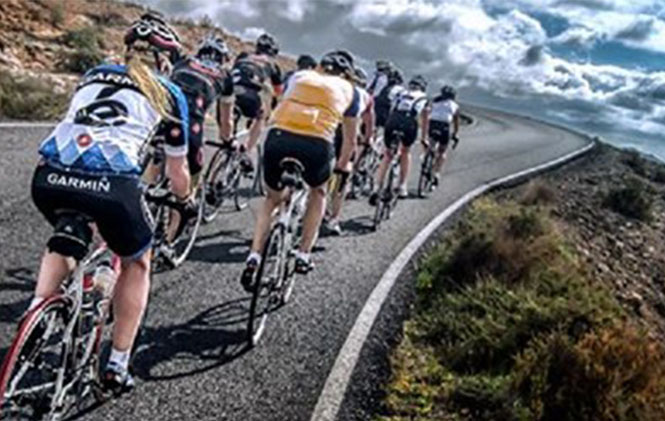 February 13, 2018 | By Brooke Brown | Nutrition
Training Camp Nutrition Basics
By Brooke Brown, Registered Dietitian
Many triathletes are getting ready for season-boosting training camps. These tips will help you nail your getaway nutrition.
Do your homework in advance:
• Figure out the odds and ends before arriving to your travel destination, and what challenges might throw at you. Chat with other athletes and camp organizers who have been there before.
• Plan your stay with meals in mind. Even basic lodging with a fridge can increase your flexibility and options. Good daily nutrition and rest are two variables that will enhance your training experience and assist in your recovery.

• Look at surrounding area. Locate grocery stores and restaurants suitable to your dietary needs, for ease and convenience.
You want it, pack it:
• Pack a 'survival kit' of non-perishable foods, so that you have some of your favourite snacks and training supplements on hand. Keep in mind that food supplies in different countries, may not be the same as back home.
Trains, planes & automobiles:
• Whatever your mode of transportation, eat according to your hunger, and not out of sheer boredom. Remember to take time for meals and carry appropriate and healthful snacks with you.
• Have water close at hand. Travel has a tendency to cause dehydration through air conditioning, heat and cabin-pressure on planes. Follow a sensible drinking plan so that you arrived well-hydrated to your destination. You may also benefit from a background hydrator, such as Precision Hydration's, zero calorie effervescent tablets, H2 Pro 250, to help you fight dehydration by helping you to absorb and retain more fluid.
https://www.precisionhydration.com/collections/hypotonic-electrolyte-supplements-salt-tablets-sports-drinks/products/h2pro-250
Be safe:
• Find out if the local water is safe for drinking. Otherwise, stick to drinks from purified or sealed sources. Keep in mind that ice is often made from tap water, check twice before adding it to beverages.
• Despite wanting to have a cultural experience, avoid high-risk environments (street stands, markets) until training camp is over. Choose local and well-known establishments when dining out.
Stick to your plan:
• Adjust your eating schedule to your destination time zone to help your body adjust quicker.
• Training camps involve larger than normal (for time of year) training volumes. It's important that you are fuelling and hydrating appropriately throughout the entire day. This includes in and out of training sessions. Avoid bonking on your long sessions by packing a few additional carb-rich snacks to take you the long haul.
• Devise a quick and easy strategy for meals and snacks between workouts so that you can maximize on your rest time.
If you haven't clued in yet, the recipe for success for your next training camp is FOOD and REST!