Training Power: Cookie Recipe By Sarah Bonner, CAN PRO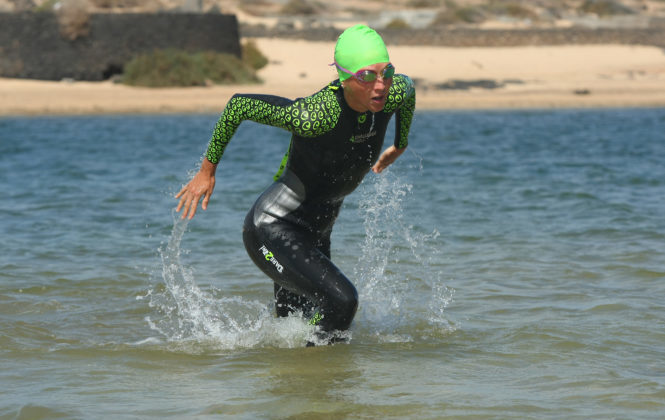 April 5, 2018 | By Sarah Bonner | Nutrition
Training Power: Cookie Recipe By Sarah Bonner, CAN PRO
I threw these cookies together one morning out of necessity. I had a big ride and nothing to shove in my pockets so I whacked the oven on and raided the cupboard for anything that looked like good fuel. They turned out amazing! The problem was, however, I didn't write down the recipe. I spent most of my ride trying to remember what I had put in them. A month and a million batches later, I finally nailed the recipe. Wrap these babies in tin foil and ride away.
Training Cookies
Makes 8-10 medium sized cookies
1/4 cup almond milk
2 tbs flaxseed meal
2 tsp vanilla
1.5 cups oats (quick or rolled)
1/4 cup hemp protein powder
1/4 cup brown sugar
1/2 cup white sugar
1.5 tbs sesame seeds
3/4 tsp cinnamon
1/4 tsp salt
1/3 cup walnuts (can substitute ground)
1/3 cup oil (melted coconut oil,  canola oil, mashed banana, or applesauce)
Preheat oven to 175C/350F and line or grease a standard baking tray.
In a small bowl or cup, stir flaxseed meal and almond milk together. Add vanilla. Set aside.
In a food processor or blender, pulse oats into a coarse crumb (skip this step if you're using quick oats). Empty oats into a large mixing bowl. Pulse walnuts into a coarse crumb (don't worry if there are large chunks). Add walnuts to the oats and add the rest of the dry ingredients. Stir until well mixed.
Make a well in the centre of the oat mixture and all the oil and flaxseed mixture. Mix until well combined and equally wet.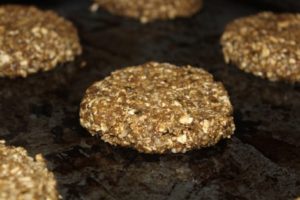 5. With damp hands, squish mixture into golf ball size balls and then press down on the tray with the palm of your hand. Repeat with the rest of the mixture. These don't spread much at all so you can place them quite close together. Bake for 18-20 minutes or until edges are browned. Leave to cool on tray. Store in an air tight container.